Pedals for Progress is proud to announce a new partnership with the Unity in Diversity Foundation (UDF) in Mbeya Tanzania.
On June 9th we will make our 1st shipment of bicycles and sewing machines.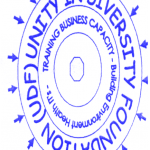 This region has a population of 2.5 million people by 2008 (projection) out of which 0.5 million people live in the urban area and 2.0 million in the rural area.
Mbeya is situated at an altitude of 5,500 ft, and sprawls through a narrow highland valley surrounded by a bowl of high mountains. The main language is Swahili, while English is extensively taught in schools.
In the rural population, small holder agriculture is the predominate employment with crops including corn, rice, bananas, tobacco, coffee, tea, potatoes and extensive animal husbandry. Personal transportation for getting into the farming area, and carrying produce out of the farming area is critical to the success of the local population. Mountain bikes are ideally suited to offer affordable mobility. There is also a strong demand for our sewing machines.